Mission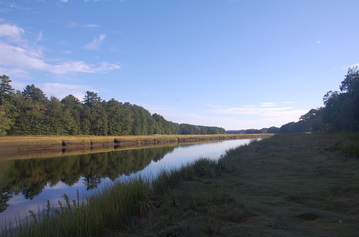 Juniper Hill School for Place-Based Education connects children to themselves, to each other, and to their communities through studying both natural and human environments. Utilizing integrated, academic and social curriculum, and immersion in the world around them, we strive to create peaceful, creative, loving children, who are becoming masters of their own learning and actively helping to make this world a better place.

---
Approach

(Definition developed by the Rural School and Community Trust, 2005. Endorsed by Smith & Sobel, 2010)
Place-Based education is learning that is rooted in what is local—the unique history, environment, economy, literature, and art of a particular place. The community provides the context for learning, student work focuses on community needs and interests, and community members serve as resources and partners in every aspect of teaching and learning. This local focus has the power to engage students academically, pairing real-world relevance with intellectual rigor, while promoting genuine citizenship
[and problem-solving],
and preparing people to respect and live well in any community they choose.
~Rooted in the specific natural and human-created environment students live in~Cuts across all academic subjects and invites interdisciplinary work~Engages students in the community and the community in the education of the students~Simultaneously promotes academic and intellectual rigor and active, responsible citizenship.
Juniper Hill is a Place-Based Education School. Our academic, social, and physically rigorous curriculum draws from a number of progressive educational philosophies. All activities we engage in at the school are integrated into the local landscape and community, as well as across the curriculum. We provide a
peaceful, beautiful setting
in which children are given ample opportunity to connect with nature, themselves, each other, school families, and the surrounding communities. The highly-trained faculty weave together the school's place-based curriculum with child-centered activities, group learning, nature-based/seasonal units of study, and the creative arts with an intense social and academic course of study. We provide the close-knit classroom community and each child with the resources, skills, support, love, and time they need to learn.
Vision and Values

Place-Based Education*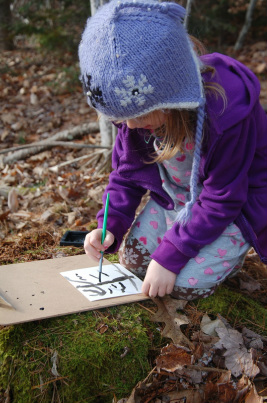 Juniper Hill School nurtures deep personal and group growth in connection to the natural world and the communities we live in. Rhythms, cycles, and seasons are emphasized, with developmentally greater focus on connection to the immediate natural landscape, leading to farther afield natural and human communities as the children grow. For example, students will focus on social understanding/creative & imaginative play in the early elementary rooted in nature, social studies units of study and adventure exploration in the middle years, and social/civic action in the upper grades.
* Place-Based Education is the process of using the local community and environment as a starting point to teach concepts in English, language arts, mathematics, social studies, science, the arts, and other subjects across the curriculum. Emphasizing hands-on, real world learning experiences, this approach to education increases academic achievement, helps students develop stronger ties to their community, enhances students' appreciation for the natural world, and creates a heightened commitment to serving as active, contributing citizens. It's a simple proposition, really. Bring education back to the neighborhood.
(David Sobel,
Place-Based Education: Connecting Classrooms and Communities
)
---
Developmentally appropriate teaching practices and courses of study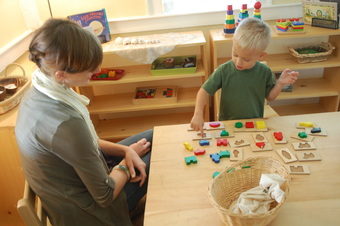 Throughout childhood, a child's 'circle' ranges should start small (home, self/family, mini-worlds, nurture/play) grow to medium (exploration, others/community, forts, play/study) to even larger (further afield/wilderness, community/ world, study/action). In order to be an advocate for each child, and the group as a whole, Juniper Hill strives to create a deep understanding of each child as a learner, taking into account where they are developmentally and dividing our classes based on multiple ages, as opposed to individual grade levels. For example: 1) imaginative play is woven into each school day—predominate and of utmost importance in the lower grades, 2) emphasis on "real work" in the older grades—messing about in science first and then doing a scientific study for a real community project, with outcomes that are important and presentable.

On a developmental continuum, therefore, the children at Juniper Hill are connected to the natural world through immersion and imaginative play, ecological units of study, and environmental action/research projects. They are connected to each other and the world around them through place-based education, and by doing the right work at the right time with them, we construct meaningful building blocks in the students' own learning.

---
Time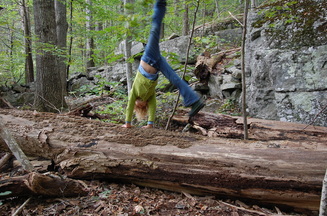 Juniper Hill School holds true the belief that it takes time for a child to grow and learn at his or her own pace. They are not vessels to be filled up with knowledge; they are gatherers and developers of their own understanding through exploration, opportunity, support and guidance. Observation is a key component of the school. We value the teacher-as-researcher concept, making time for observation of each child and of the group as a whole, so that circle/meeting times, curricular development, academic standards, and assessments can be set directly in response to the needs of the children, their classroom, and the school.


---
Social understanding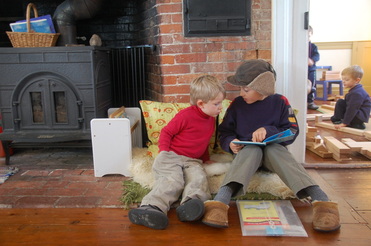 At Juniper Hill School, we model and teach skills in loving kindness, peace, giving thanks, conflict resolution, and self-awareness. We value and validate each child's unique experiences, emotions, and needs as foundational to all we do, striving to create a culture of emotional intelligence within the school community. Teachers encourage appropriate ways of dealing with strong emotions, such as anger, frustration, and sadness, all the while validating the child's experience. Daily techniques such as movement, yoga, peace time, breathing, laughter, and offering choices are woven into the fabric of the social curriculum. We believe in developing a deep understanding of our community and the larger neighborhood at Juniper Hill School; we share meals together (snack and lunch), have meaningful circle times, and involve families and the greater community into the school's activities and our experience into theirs'.


---
Community connection (school, family, surrounding communities)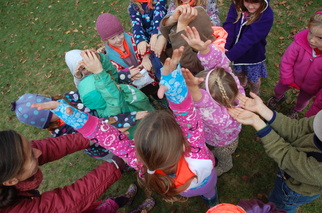 In order to truly know each child, there must exist a close relationship between the children's families/homes and Juniper Hill School. Family connection to the school happens through preparation for seasonal festivals, 'helping hand' work days, and observation time. The teachers visit children at home before the school year begins to form a connection between the home and school. Also, the school values students' home lives and their families' funds of knowledge by incorporating experiences and family members into curriculum at school. In addition, we work hard to bring in members of the community to work with the children. As the children get older, we go out into the surrounding towns to accomplish meaningful projects, in order to give back and learn from the larger community.



---
Integrated curriculum
Juniper Hill places primary emphasis on integrated, emergent curriculum, while being mindful of the importance of the learning of developmentally appropriate concepts (and skills) in all subjects. For example, we may do an autumn bird migration unit in the older elementary classroom as a result of observing many of the children asking questions about birds and where they go. This would mean studying ecological habits of birds in science (preparedness, food gathering, instincts, habitats), learning to draw birds in art, creating maps of migratory patterns in math (studying flying distances), and keeping field journals or presenting our poetry about birds in English and language arts, or creating sounds from natural objects to mimic the voices of a particular bird species in music. We weave the creative arts: visual, performing, music—into everything we do as well. As a school, we create a whole school core curriculum and each grade/age level class develops units based on that curriculum, taking into account what the children are naturally wanting to learn. At all ages, courses of study are usually interconnected and cross-curricular, tending toward unit blocks, as opposed to isolated periods of the day for individual subjects.


---